It took me two days in Boston to realize the frequency with which I was spying copies of
Make Way for Duckings
wasn't a coincidence. In fact, I was standing right in the middle of the city's oldest public garden before it hit me. The following are photos of the ducklings' original home in Boston Common.
In the distance is a small, duck-populated island with a ramp for their convenience.
It's only natural.
Bronze sculptures of McCloskey's duck family are in view of the line of benches studding the walkway.
It blew my mind that people were purchasing the book just to read it to their children in the environment of its inception.
And for those of you sadly unfamiliar with the official children's book of Massachusetts, here are a couple of images to jog your memory. Because you've surely seen it lining the dusty shelves of your local library, although never the dusty piles of book fairs (because no one throws this one out).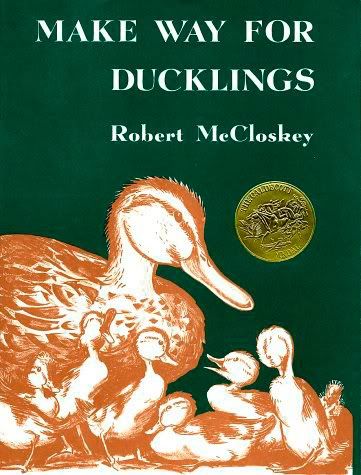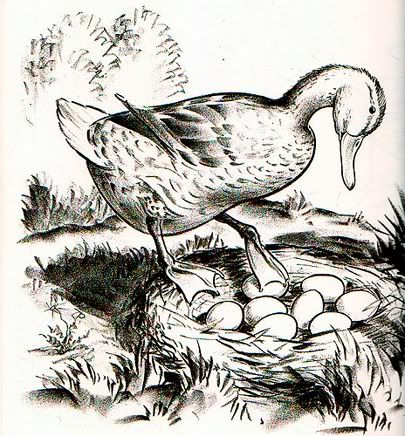 And here's an extra sketch for the "classic children's book" obsessed.
I know, I know: they're just ducks. But they're extremely well-done, pleasing ducks. Just wait 'til you see the policeman who helps them cross the street. Sigh.